Am I your LOLLIPOP 2? ;)
So, I just found out that LG has released LOLLIPOP 2!
Awesome new features!
Hands-down one of my fave phones! :D


But first, here's the Old version of Lollipop

* * Cool enough as is, right?


And here's the new one! jajaaaaaaaaaaaaaaann~~


* * As you can see, the colors are pastel, compared to the solid colors in the old one.

Pluussssssssssssssss~~


* * CAN YOU SEEEE THE LIIIIIIIIIIIIGHT?! :)))))
Just plain, coooooool. :)





Alsoooo! It's still being endorsed by BIGBANG!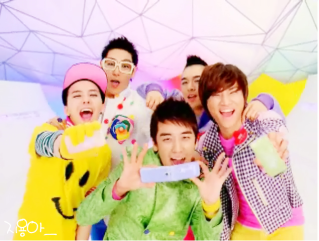 I REEEEEEEEEEEEEEEEEALLY WANT THIIIIIIISSSSSSSSSSSSSSSSSSS~~ 8D~
3 years ago | 2 notes | Reblog
durdle-sempai reblogged this from youroneandonlytetay
youroneandonlytetay posted this